These are all bronzes by Michael Hermesh that are available through Mike's various galleries. The details and artists statement for each sculpture is listed below. Each work is finished in the traditional medium french brown patina along with highlights where appropriate. The Hat Box Man, Pocketa – Pocketa – Pocketa are well into their edition run and will not be available much longer. Make sure that you order one from one of Michael's galleries before they are gone.
The first of "The Fortune Teller" bronzes has just been released in October. There will also be three new bronzes released early in 2020 = so check back to see how they have turned out.
The Fortune Teller
My first thought is that it is simply a portrait of introspection. My second more convoluted thought is that this is a kind of existential piece in that the person reading his or her own fortune is engaged in an act of metaphysical madness. She is the diviner and the divined, the player and the playing field, the meaning and the generator of meaning.

In order to be meaningful, meaning must be bestowed externally. This may be a folly of the human condition but I truly believe the universe has meaning – for it not to would be insufferably ugly. Scientist's get a feel for the likelihood of a conjecture being through how beautiful a theory is, I cannot imagine an existence that is ultimately ugly. Existential angst is just something we do to pester ourselves.

Michael Hermesh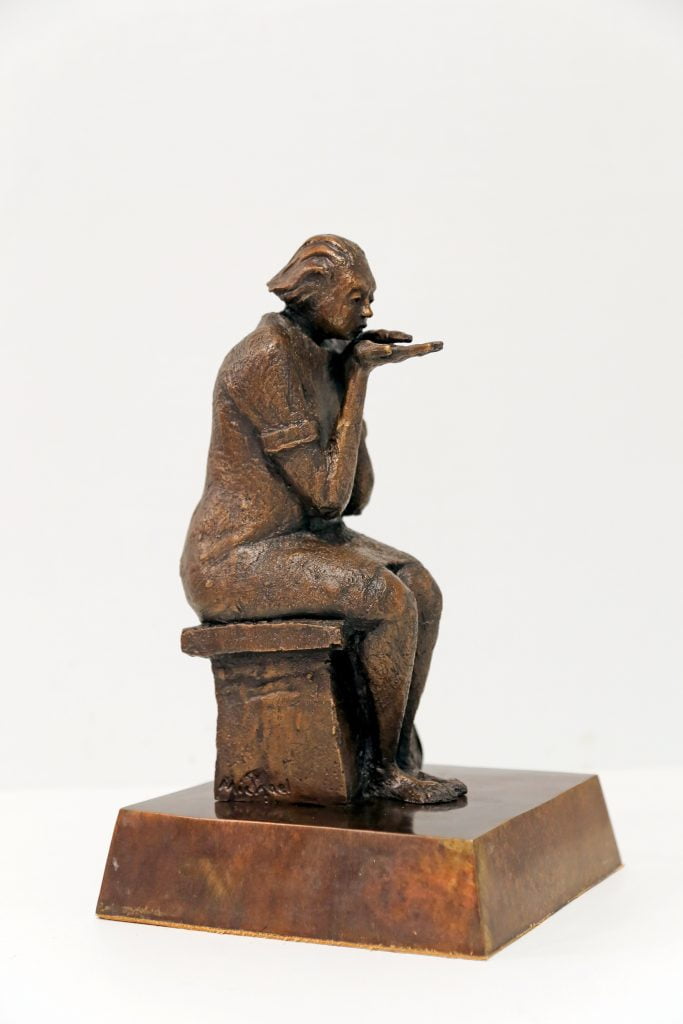 The Dreamer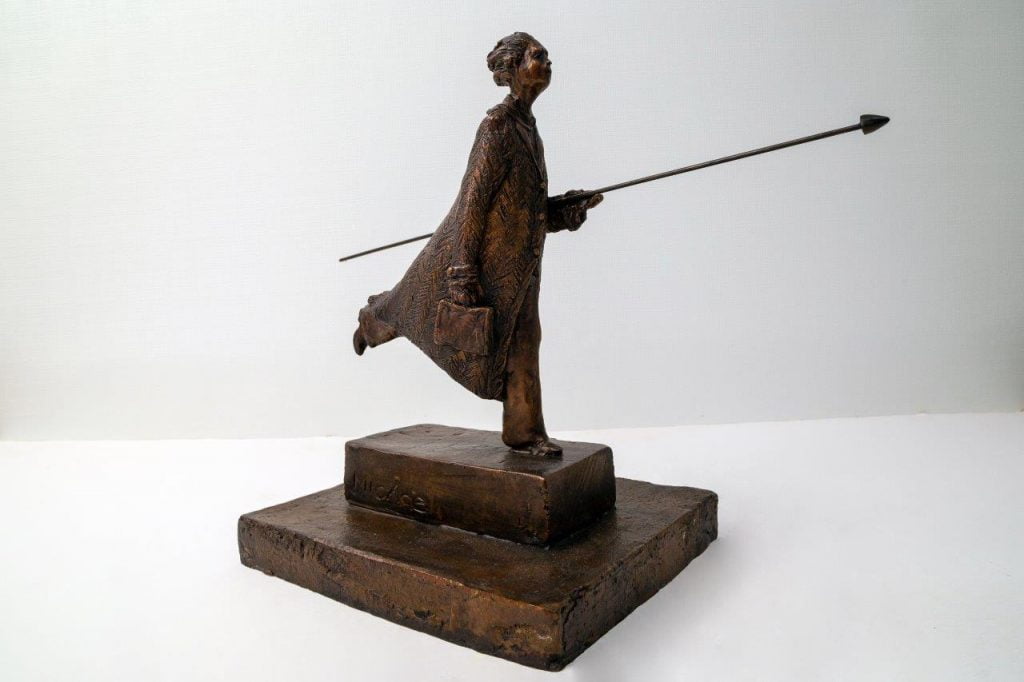 A View from the Shore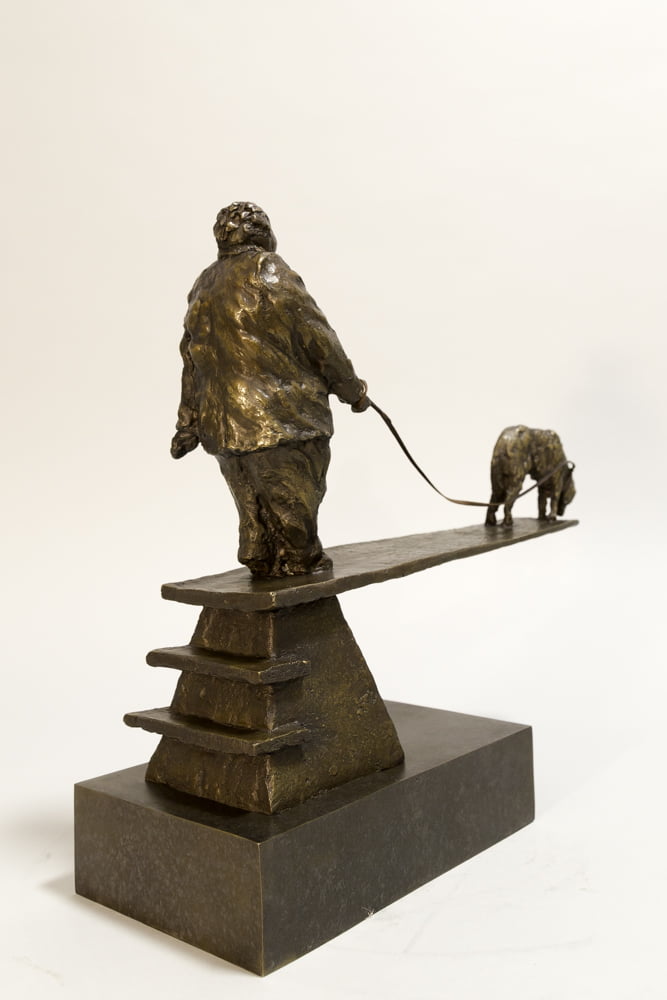 The Scar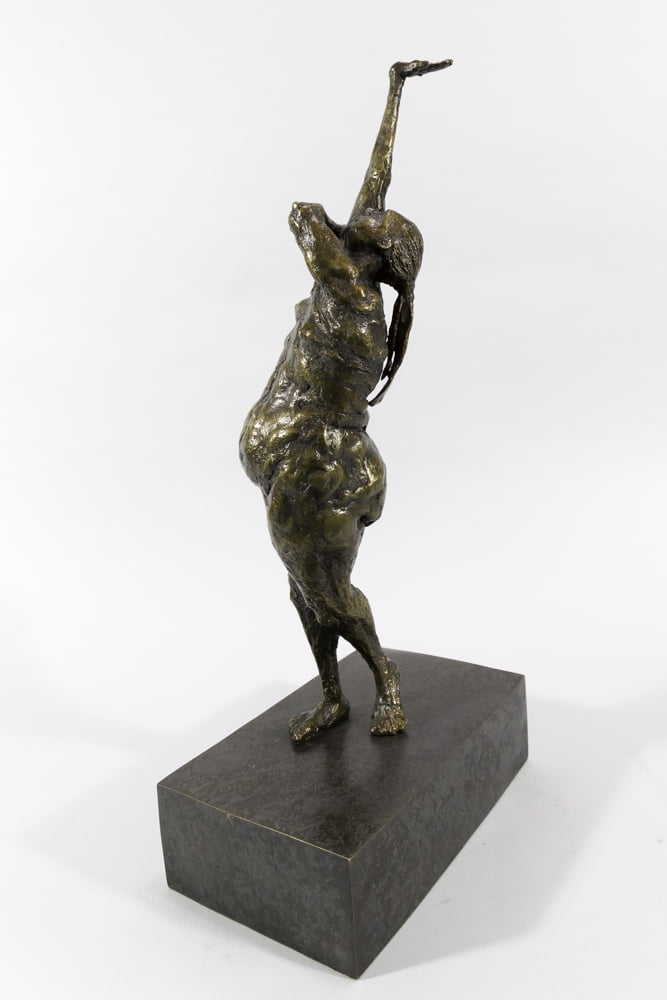 Life Without the Ferryman
The job of the Ferryman is to get you and your goods, goals and Gods from one shore to the other. The guidance of a Ferryman could be confused with purpose, reason and a safe Captain. In our life, ultimately, we have no control over the boat, Ferryman or not.

Meaning is something we imbue into the mystery of our existence by the action of being and awareness.

We are responsible for the meaning of our own lives

Michael Hermesh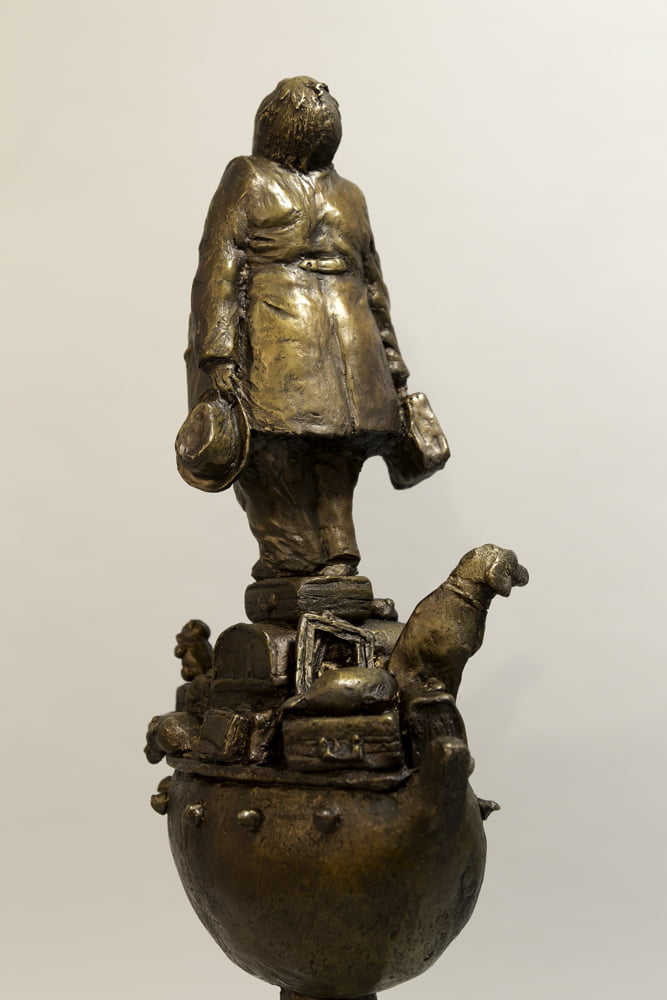 Where to Buy The New Bronzes by Michael Hermesh
You can order these new bronze releases by Michael Hermesh through anyone of  Michael's Galleries; The White Rock Gallery in White Rock BC, The Lloyd Gallery in Penticton BC, The Avenue Gallery in Oak Bay Vancouver Island, The Petley-Jones Gallery in Vancouver BC, and Gallery 421 in Kelowna BC. The artist endeavors to maintain stock at home so that these can be shipped to the gallery of your choice – if that gallery does not already have one.
Don't miss your chance to own one of these new bronze releases by Michael Hermesh. All of the galleries have generous layaway plans.